School of Theology in Southeast Asia
Completed in 2006 • Over 479 graduates since 1996
From 1996 to March of 2014, there have been 479 graduates with a Bachelors or Masters degree. 97% of these graduates are now great leaders in ministry. Pastors, missionaries, child evangelists, deaf children and orphanages are being served and taught the Gospel.
In 2015 there are 142 students enrolled and represent 13 different ethnic people groups. Each student has professed Christ and are fervent soul-winners. Each summer training is given to pastors and servants who cannot attend the College, and 42 of these have recently studied for 5 days to be better able to serve the Lord effectively. College graduation will be celebrated in March of 2016 with 52 graduates.
The new 2016-2017 term has an enrollment of 172 students that began in June of this year.
The students here are grateful for their Biblical education and opportunity to learn God's Word. Here is a quote from a student at the college: "Life is short. Spend it meaningfully while you are alive, lest you would regret it at the last."
Then he said to his disciples, "The harvest is plentiful but the workers are few. Ask the Lord of the harvest, therefore, to send out workers into his harvest field." - Matthew 9:37-38
Alliance Bible College
Completed in 2012 • Kakamega, Kenya • 10 men presently studying at the Theological College
The Alliance Bible College was established in order to train pastors and servants as they serve in their local churches. This college is a great blessing to them as they have a desire to learn the Bible in-depth, so in turn they can lead the people of their church families.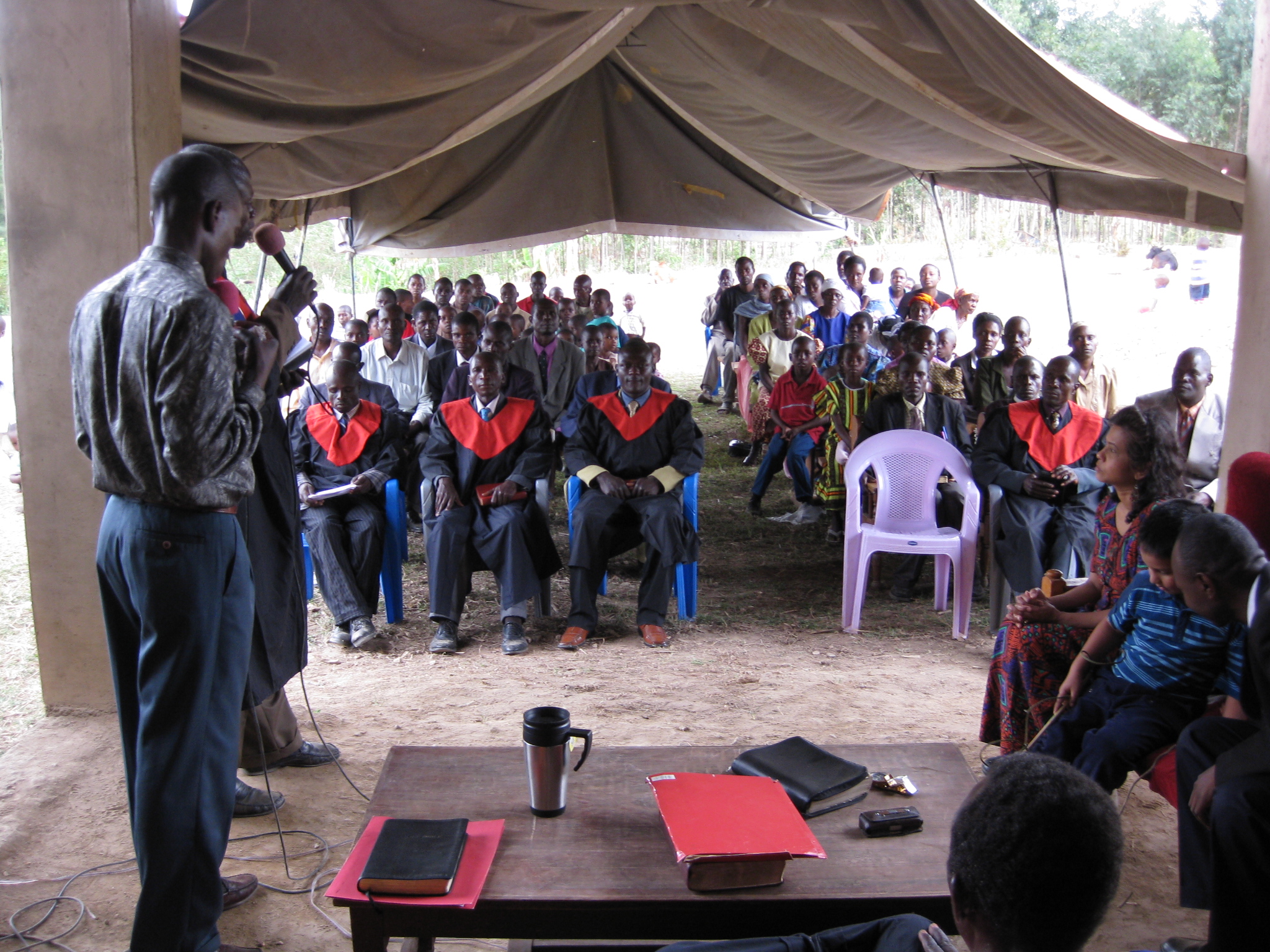 Many children live around the Alliance Bible College who are need of food and care. Pastor Dennis Shabanji has designated a portion of the college as the School for Needy Children, where food is supplied to these children whenever possible and they are taught the love of Christ.